JOIN US
Medcase for Good
One-Stop Humanitarian Assistance
Come join a global group of healthcare professionals and organizations powering Ukrainian refugees with on-demand access to medical assistance.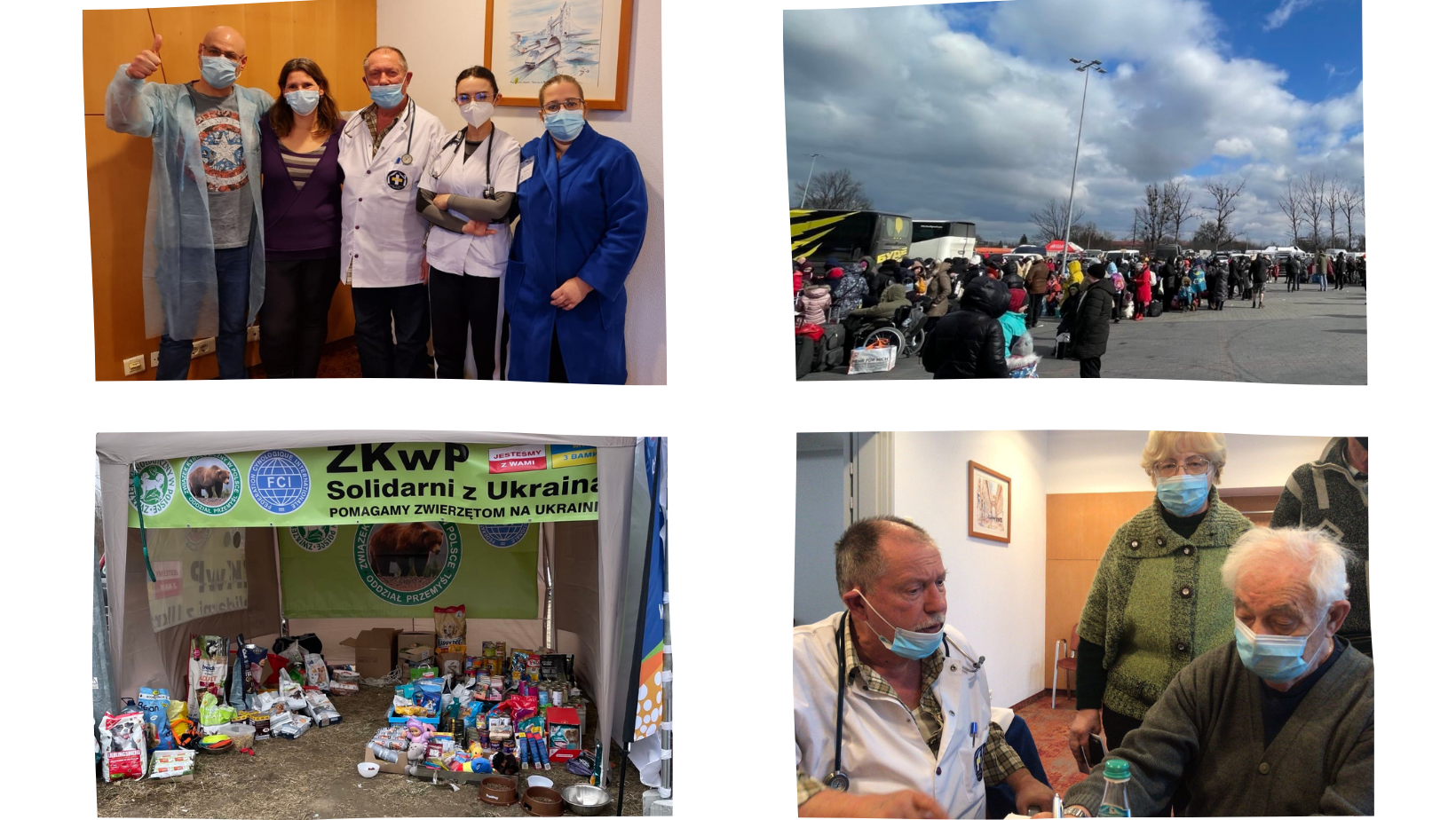 COMMUNITY FOR COMMUNITY
Building a community-based health system for Ukrainian refugees that ensures no clinical need is left behind.
As thousands of Ukrainians are forced to uproot their lives and flee to neighboring countries for safety, there is an urgent need for on-the-ground and virtual medical humanitarian assistance. Together, health and medical organizations are uniting to enable a one-stop solution to ensure that Ukranians' and Ukrainian refugees have access to basic needs like healthcare.
Ensuring access to a network of multi-speciality medical expertise and skills delivered directly through a proven platform to patients via iPads.
Partnering with local medical staff, humanitarian organizations and an extended virtual network of global clinicians.
Creating a virtual medical healthcare record from the moment the refugee patient is identified and is theirs to own.
Supporting on-the-ground facilitation for refugee onboarding, management and any prescription need.
Who can help?
Everyone! Particularly, we are looking for: healthcare professionals, tech experts, healthcare organizations, and media/PR professionals. However, donations from anyone are welcome. Please also help us spread the word.
What resources are needed?
We are currently looking for:
Clinical professionals
Health technology or tech support
Donations and healthcare supplies
Media and PR
If there are any additional resources that are not on this list, but you think may be relevant for our cause, please contact us.
Who should I contact for questions?
ABOUT US
Medcase is the global power grid connecting business to healthcare expertise.
Using the first full service SaaS workspace to ignite the future of healthcare, Medcase utilizes medical knowledge in over two dozen specialties and 30+ countries to automate and elevate your business processes to lower overhead, simplify niche recruitment cycles and gain access to tailor-made solutions for enrollment, onboarding, project management, data feedback and payments.
As the largest global network of healthcare experts, we proudly partner with qualified healthcare practitioners across the world to offer flexible and remote hourly work at competitive rates.
LEARN MORE
MISSION
Democratize access to healthcare through innovation, people, and technology to make the world a better place.
LEARN MORE
SOLUTIONS
Explore our solutions in data annotation and enrichment, medical content QA and auditing, deep market research and insights, and telehealth services and infrastructure.
LEARN MORE